CITRENZ Speakers » Damien Adamski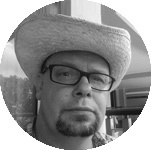 Embedding Indigenous accelerated learning techniques into programming
Weds 8th October, 4:10pm


This paper will discuss a possible new way of teaching programming to students. The paradigm of teaching requires a shift away from traditional methods to a new epistemology where learning is designed to match basic human functions, needs to take its place – Ako Whakatere. This transition is required because while the knowledge of how humans learn has developed over time the teaching methods for programming still remains a lecture based learning experience. This paper does not argue that there is no place for traditional learning methods, quite the opposite, this paper values that method of learning. The objective of this paper is to discuss and explore additional methods for teaching to meet the diverse needs of learners.
About Damian Adamski
Damian is currently working for Te Wānanga o Aotearoa as the National Programme Manager for Computing. He has been with the organisation for the past 11 years. Damian has a mixture of qualifications including a Degree in Sociology from Massey University and many ICT qualifications. Currently he is completing post-graduate study at Waikato University. For the last 18 months Damian has sat on the steering group for the ICT TRoQ. Damian is a keen golfer and sports fan who enjoys debating the issues of the day.